Every inventor starts somewhere! In STEM, Mrs. Johnson's kindergarten class was working together to create their "super car." 🚗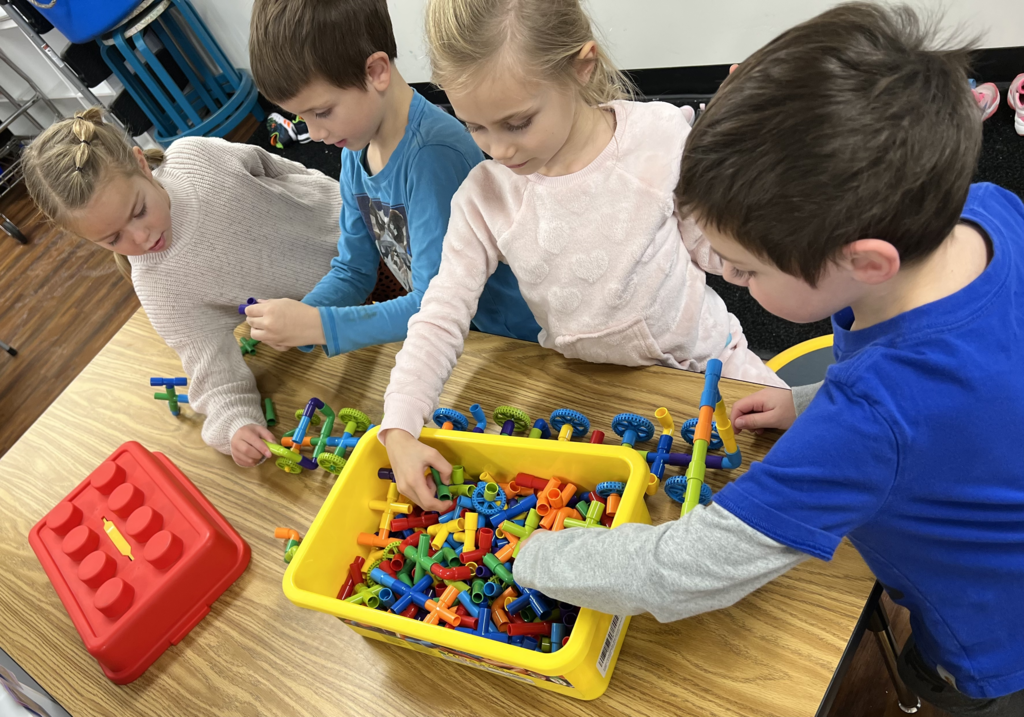 Picture retakes are tomorrow! 📸 Anyone that missed the original picture day or would like a different picture, this is the day! Just a reminder- retakes require the original pictures to be brought back to have a retake taken.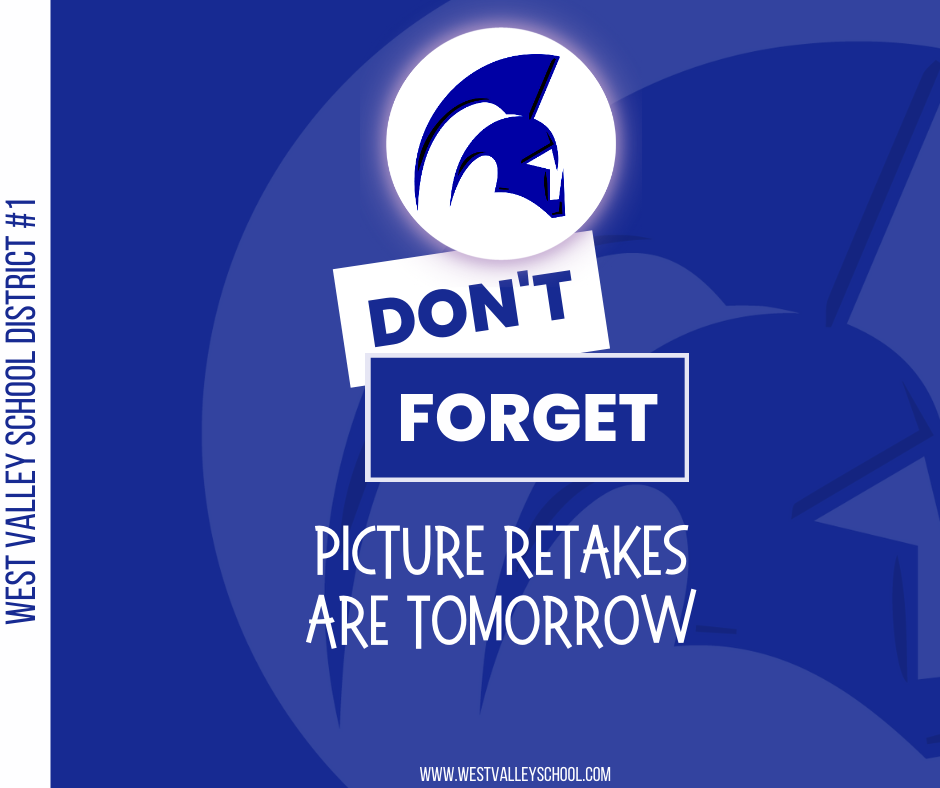 Reminder that tomorrow is an early release! Students will be released at 1:00pm.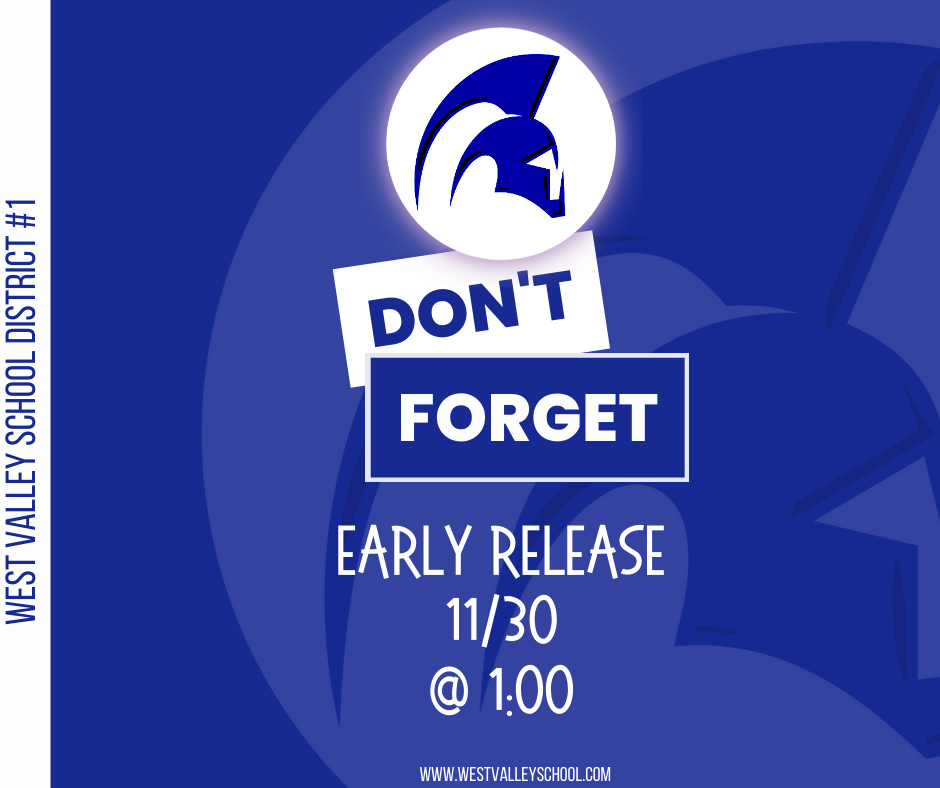 Thanksgiving break is (almost) here! No school Wednesday, Thursday, and Friday. We hope our West Valley community has a fantastic break! 🦃

Safety First- We want our West Valley Warriors to be safe during drop off!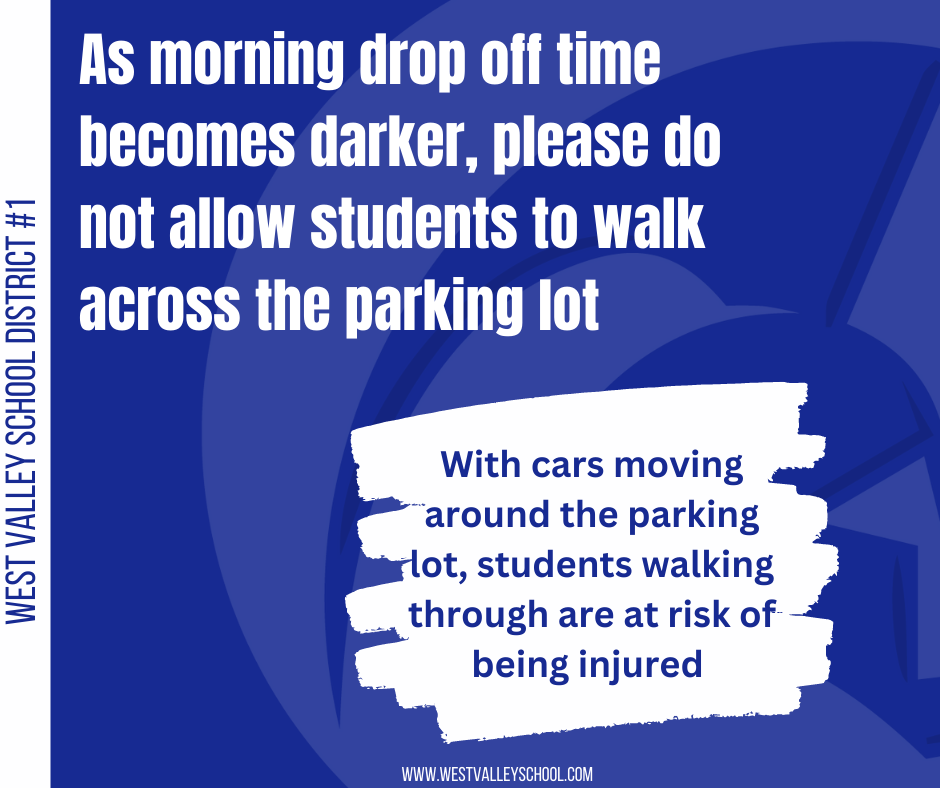 No school Wednesday, Thursday, or Friday next week for Thanksgiving Break! 🦃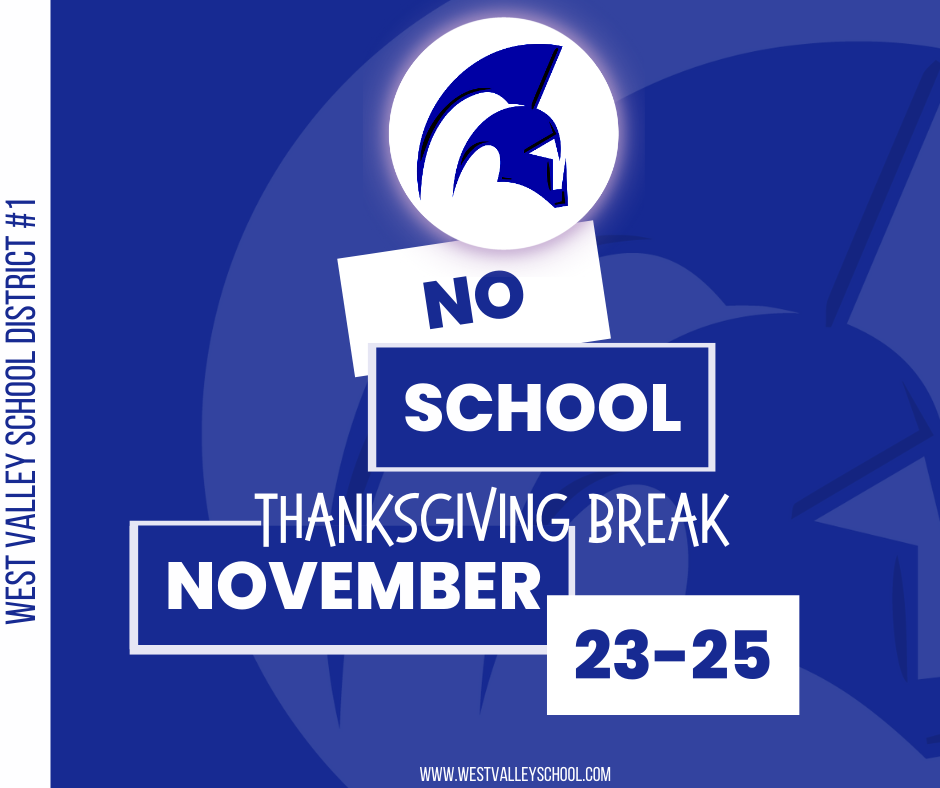 Want to be a Warrior? West Valley School is hiring a para-educator position. Come join our West Valley team! Please visit
www.westvalleyschool.com
for more information and to apply.

Morning Drop Off Reminders- We love to see our West Valley Warriors starting at 8:00am!

Gils Basketball registration closes today! Registration information is found on the West Valley's Athletic page. Go Warriors!

Concerts are here! Please come and enjoy the 8th grade Choir and the 7th grade Percussion Ensemble Concert on Thursday, November, 17th at 7:00 pm in the West Valley Middle School Upper Commons.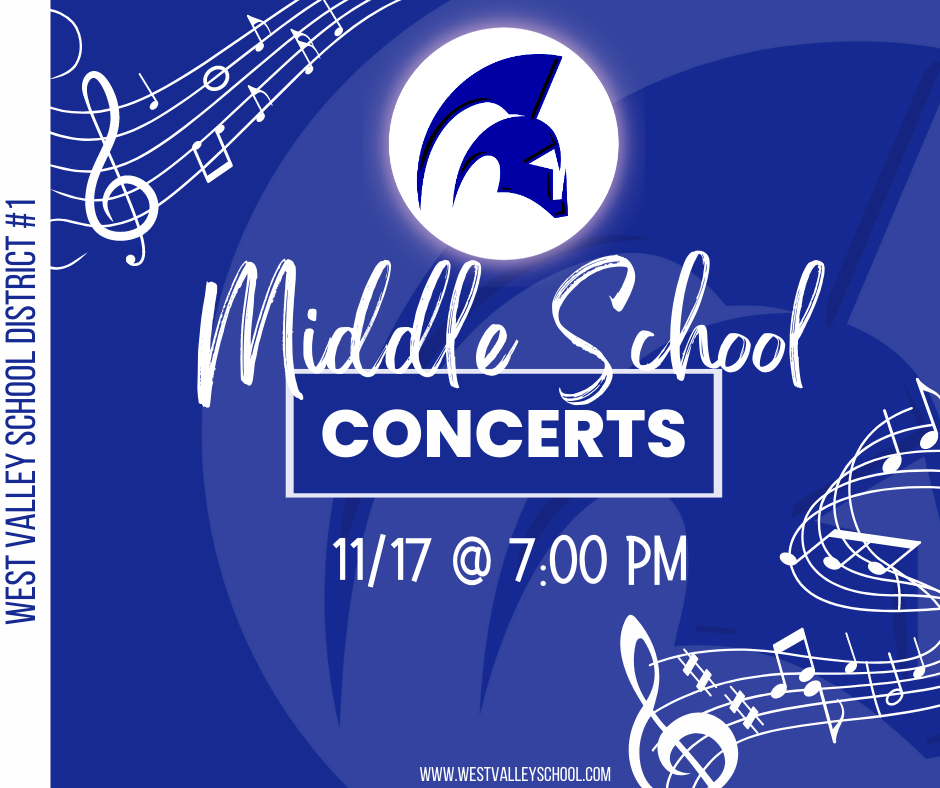 Today's PTO Fundraiser at Dickey's Barbecue Pit has been cancelled due to a fire in the restaurant's smoker.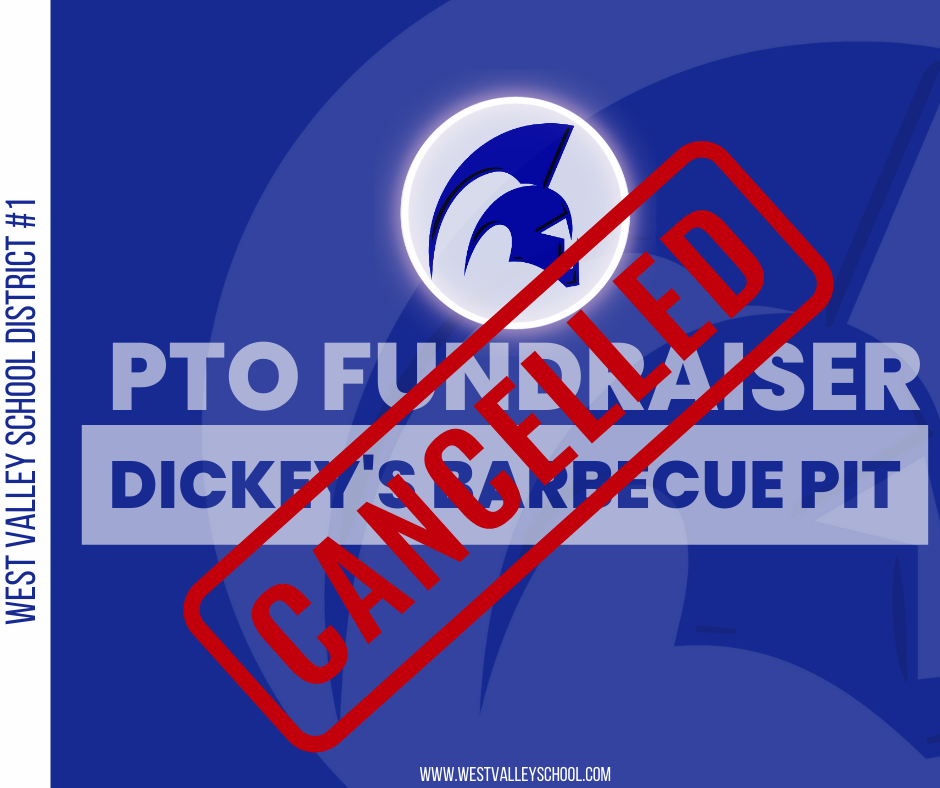 Hat Day for November will be this Friday. Pay $1 to wear your hat at school! The money collected will go to our local animal shelter.


Girls basketball starts January 3rd, but registration is open NOW and will only be open until NOVEMBER 17TH. Go to the Athletics page of the West Valley school website for registration information. NO late registrations accepted.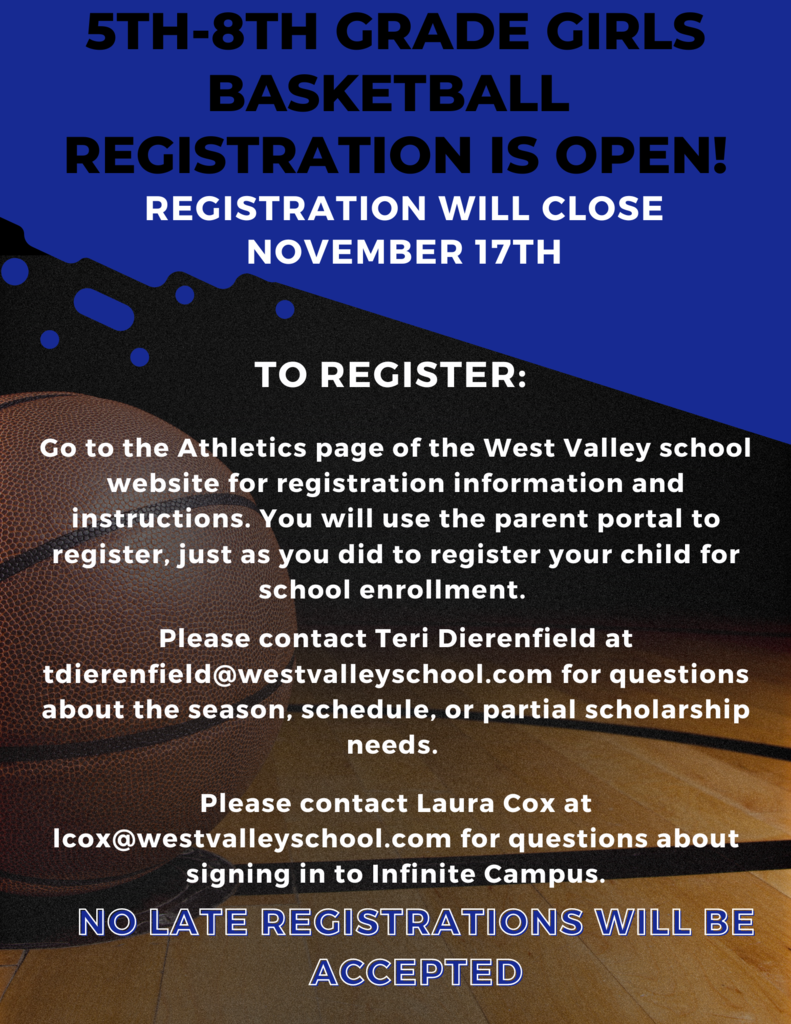 Take-Out to support West Valley School on Tuesday, November 15th! Dickey's Barbecue Pit is donating back 15% of Dine-In, Takeout & Pick up orders to support a great cause, West Valley School! West Valley PTO asks that you RSVP here:
https://grouprai.se/e237306
(even if you're not completely sure) so Dickey's Barbecue Pit knows roughly how many orders to expect & so you have access to all the event details. We hope you can make it, and please feel free to forward this invitation to your friends and family. Thanks in advance for your support!