The WVS Library will be offering a summer library program beginning June 22. Come by and grab some books every Tuesday from 4:00-6:00 PM.
https://5il.co/t4y2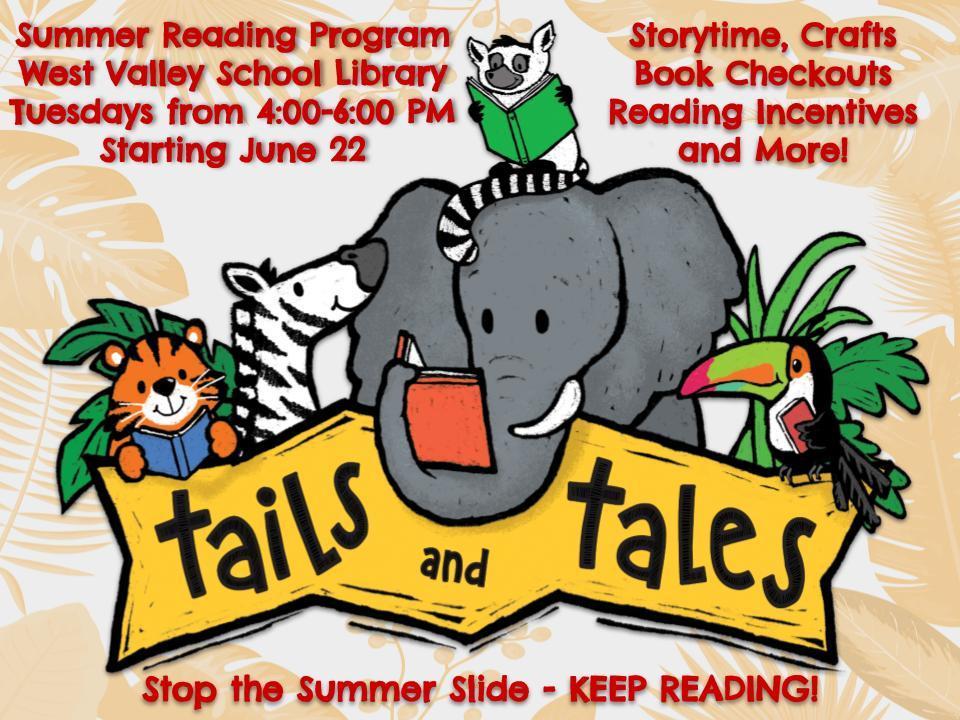 Come read with Buddy at summer library today from 4:00-6:00 here at West Valley School. There will be a guest reader at storytime, a craft, lots of great books to check out and Kalispell Kreamery will be selling ice cream. Come join the fun!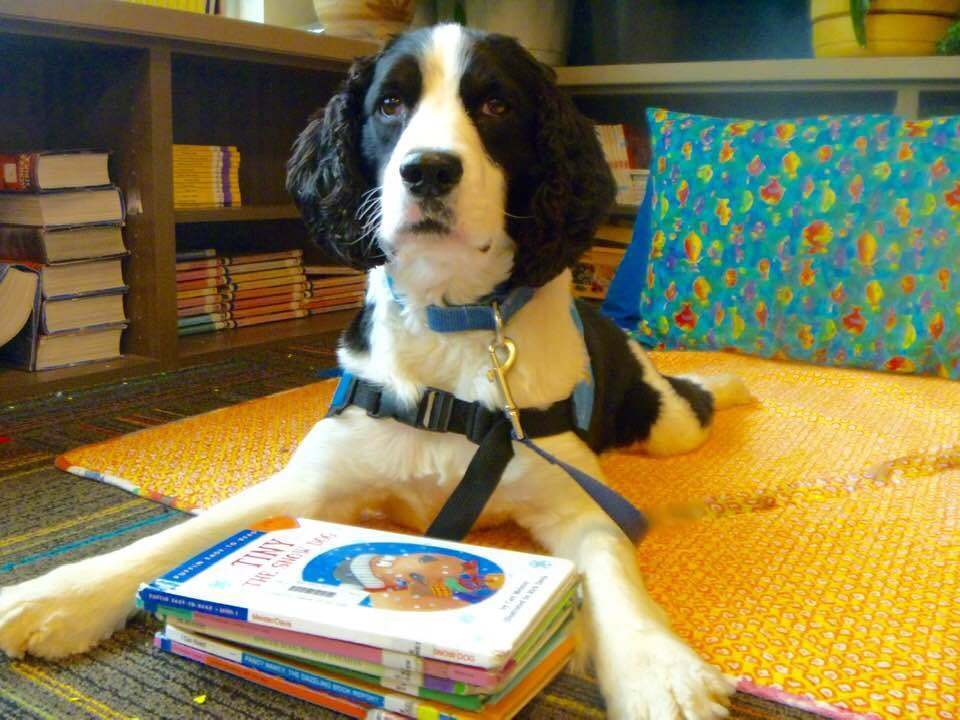 Join our cheerful library crew this afternoon from 4:00-6:00 PM for Summer Library Time. We have a guest story reader, a cool craft, book checkout, and the Frosty Dots ice cream truck will be onsite for a summer treat. Plus Buddy the Reading Dog will be here to read with you!!

Time for another Tuesday Library time at WVS. Come by this afternoon between 4:00-6:00 PM for books, a story, a craft, and Kalispell Kreamery will be selling the ice cream too.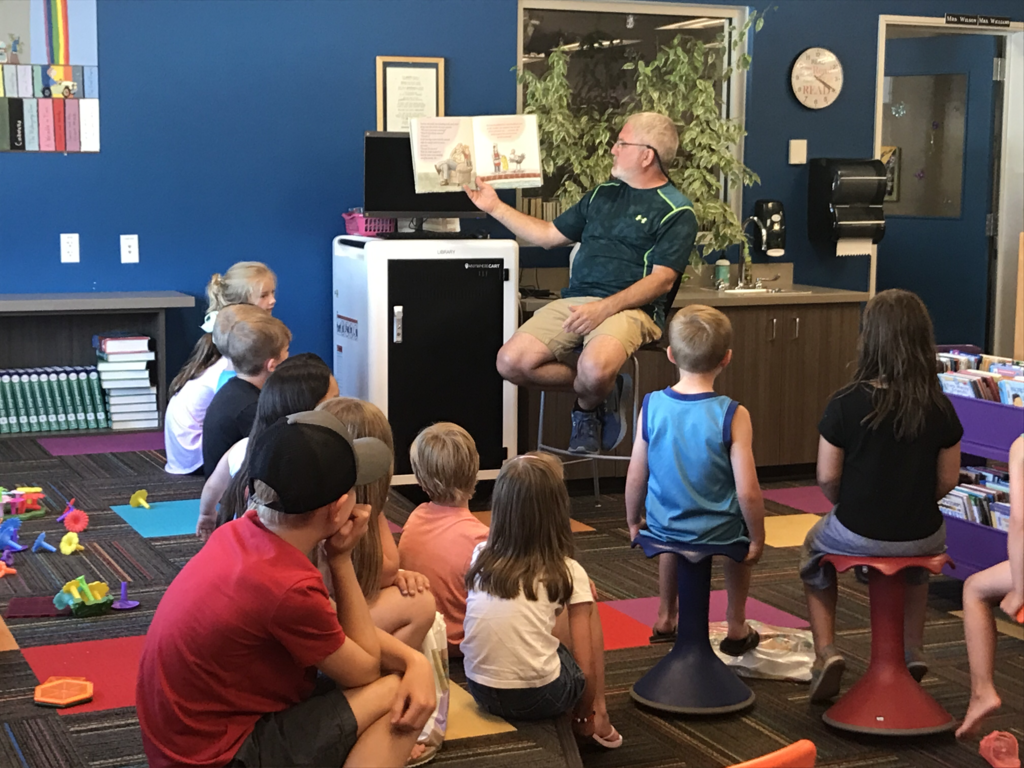 WVS Summer Library continues this afternoon at 4:00 PM. We have cool books, a nifty craft, story time, and Frosty Dots ice cream for sale.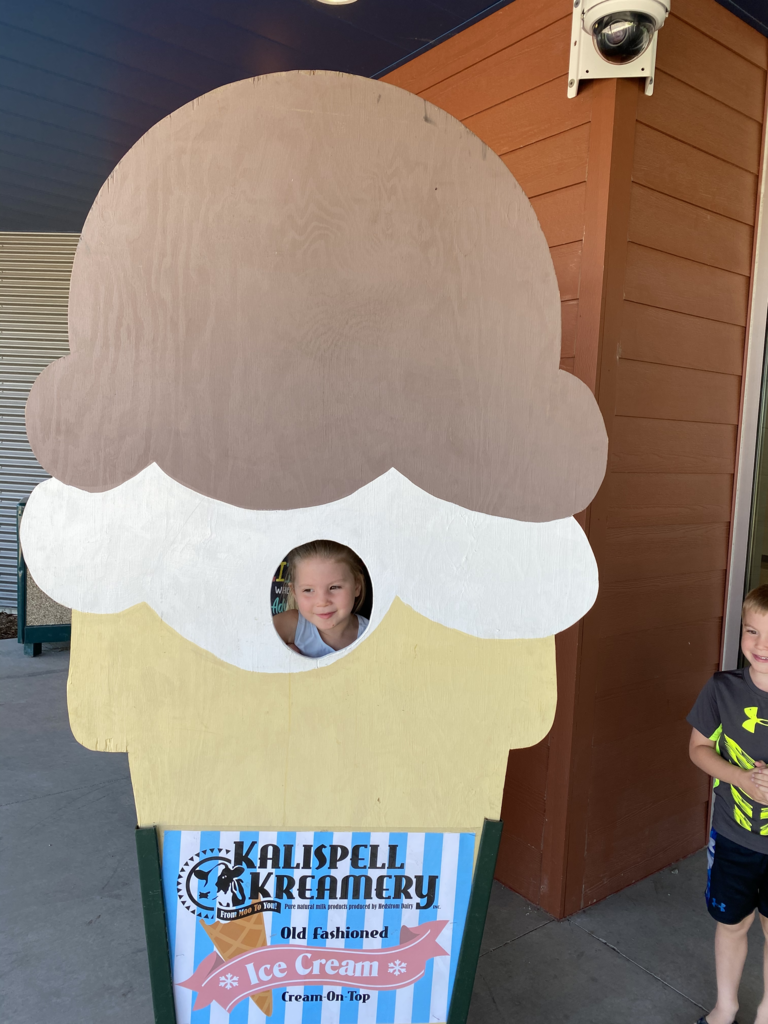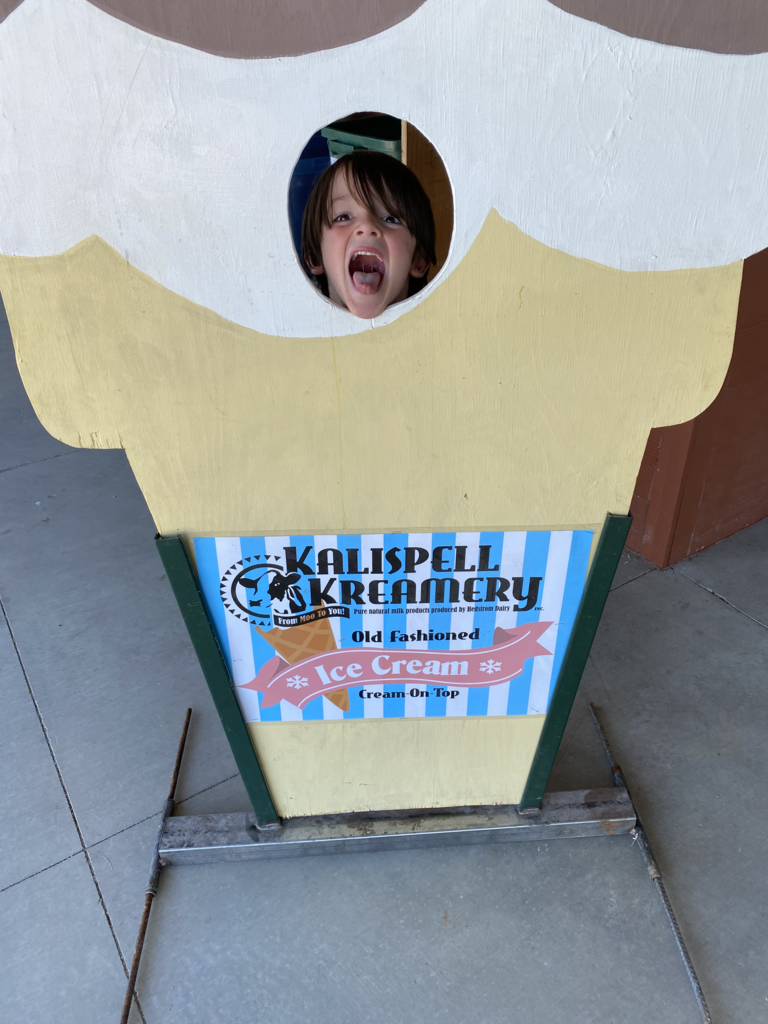 As of Monday, June 14th West Valley School has moved to Phase III of our reopening of school covid-19 plan. Full information about phase III and the reopening plan can be found at-
https://5il.co/ucls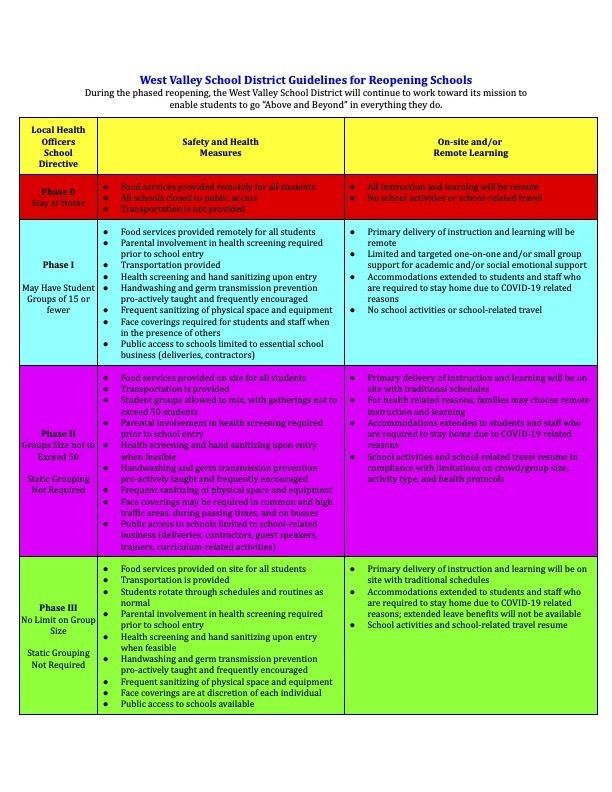 West Valley School Board Vacancy- The West Valley School Board is accepting letters of interest from qualified community members to fill a school board vacancy. If you are interested please email a letter of interest to Supt. Cal Ketchum at
cketchum@westvalleyschool.com
by 4:00 PM on June 23, 2021.

Have a Wonderful Summer!! Here's important information for the summer and next school year!
https://5il.co/tx6y


CAMP (Creative and Analytical Math Playground) is happening this June. Check out the fun details-
https://5il.co/syhj
Please register by Friday, June 4th.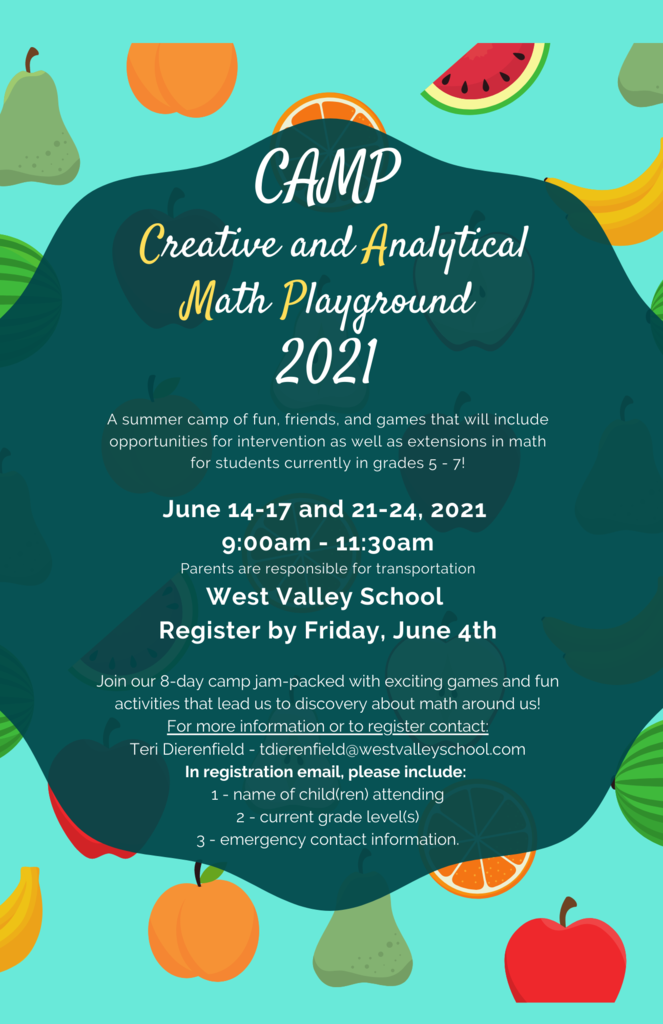 The West Valley 8th Grade Promotion Ceremony will be presented online on the West Valley School Facebook page this evening at 6:00 PM.


West Valley School in Kalispell, MT is looking for 2 Special Ed Teachers to join our team. West Valley is a great place to teach and make a difference for kids. To start the process click on this link-
https://westvalleyschool.submittable.com/submit




21/05/20 Fun Run Announcement- Fun Run activities for the elementary grades both Thursday and Friday have been rescheduled due to the weather. 3rd grade Knudsen, 1st grade Banek, and 2nd grade Schwenk will be moved to Wednesday, May 26th at their same times. Johnson and Kowalka kindergarten classes will be rescheduled to Thursday, May 27th.